Tissue Engineering
Development of an in vitro substrate for cell culture that enables a 3D microenvironment.
There is considerable evidence that conventional adherent two-dimensional (2D) cultures in polystyrene flasks fail to fully capture the cellular phenotypes found in vivo. We have developed a platform that overcomes the shortfall of conventional culture, by enabling 3D microenvironments via micropatterning technology. Our innovative approach utilizes biomaterial surface properties for cell adhesion and aggregation without the need of complex biochemical surface modifications that are used currently.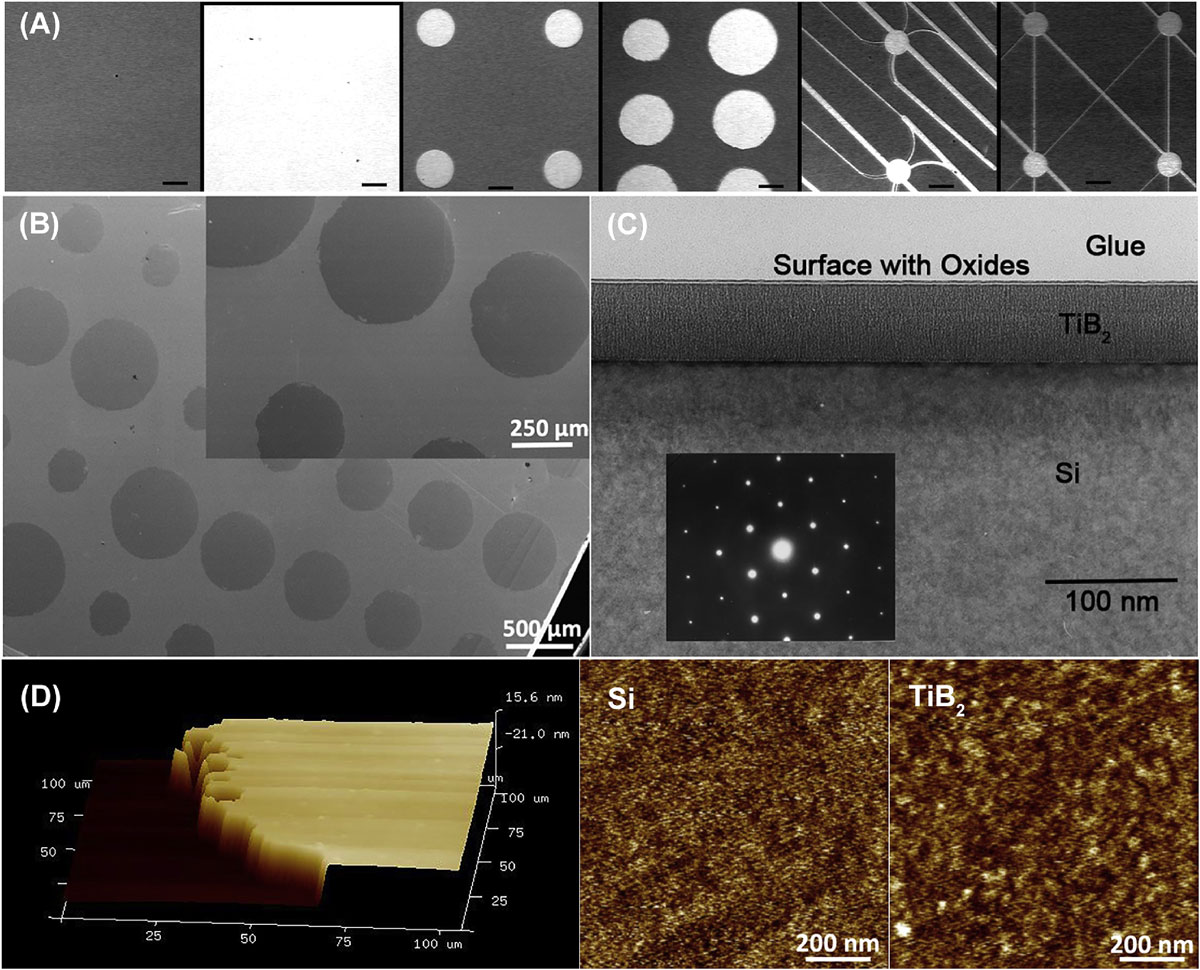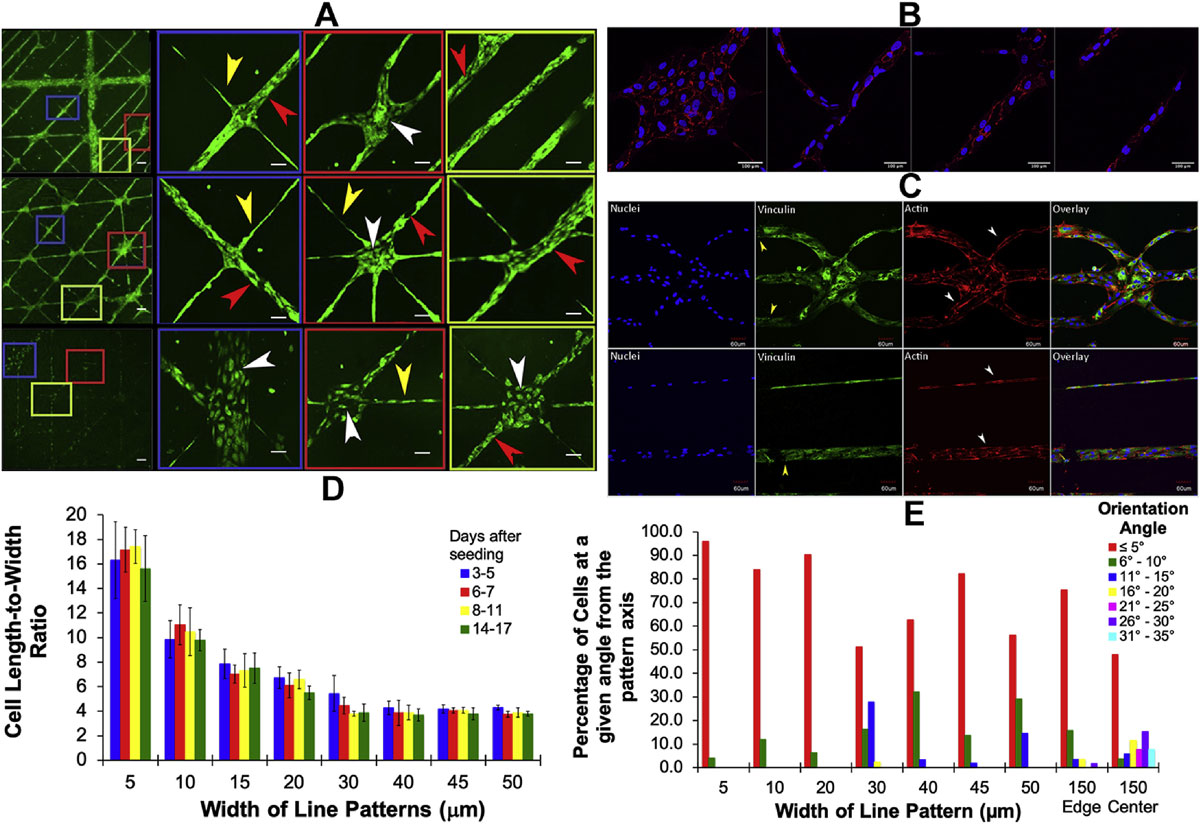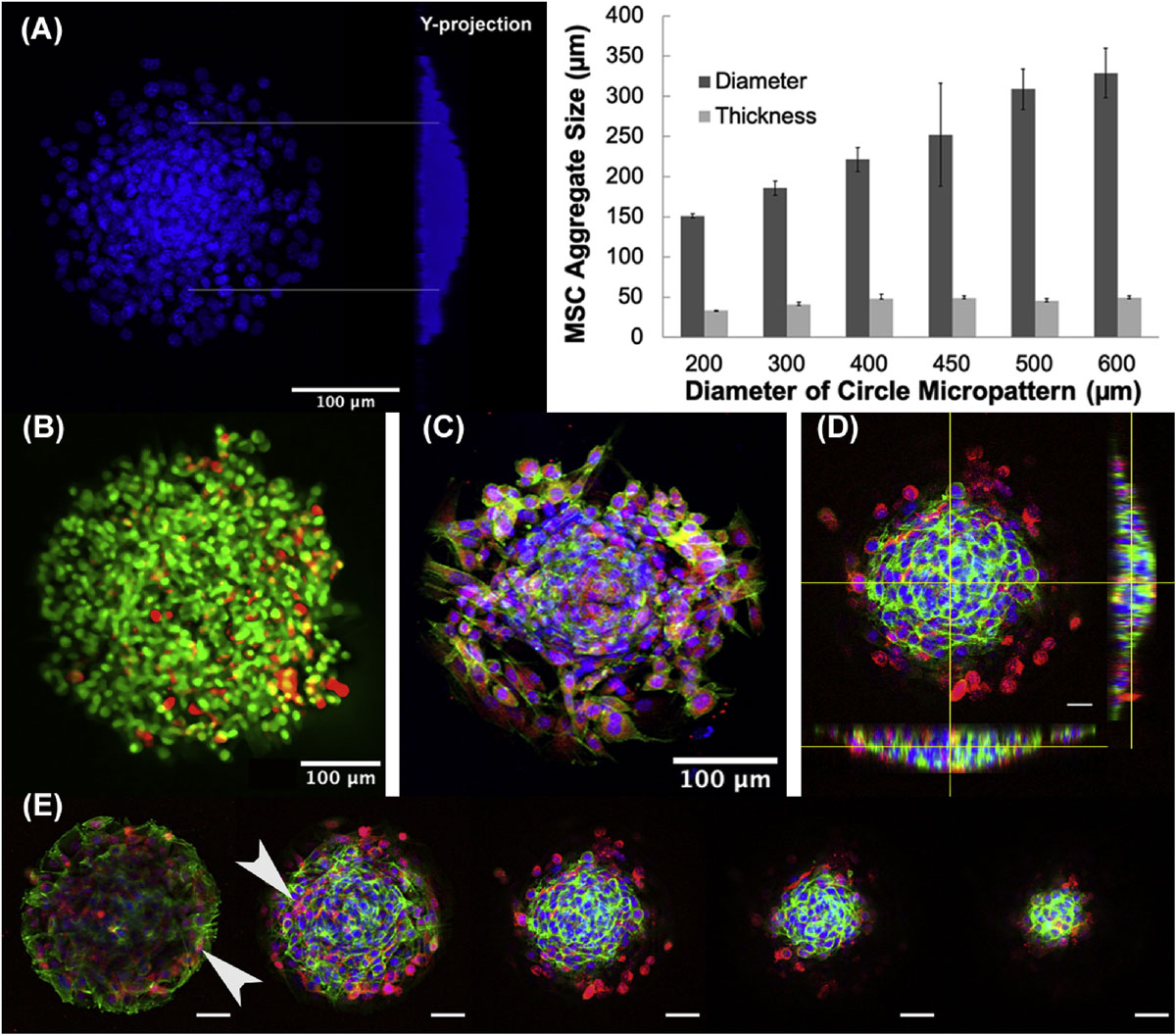 Differentiation of mesenchymal stem cells (MSCs) into insulin producing cells (IPCs) for treating Type 1 Diabetes Mellitus using a microfabricated platform for 3D culture.
Evaluating effectiveness of epigenetic drugs in invasive ovarian cancer in 3D microenvironments.